COCONUT OIL NOT HEALTHY ?!?!
by Primal Bob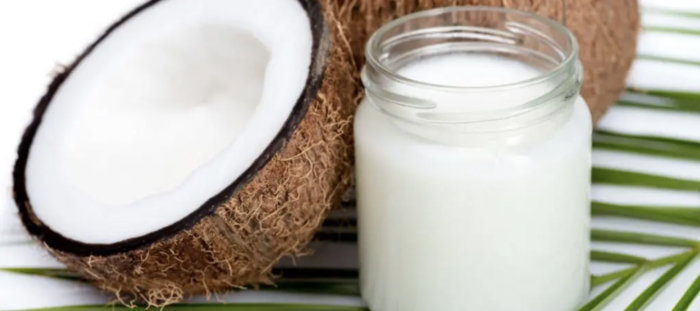 "Coconut Oil is Pure Poison!" That is the recent headline of a NY Post article, this message being publicized by a Harvard professor. Back in June 17, the AHA (American Heart Association) also condemned coconut oil.
With several people contacting me once again recently to ask me about this claim, I felt compelled this week to "set the record straight."
Coconut oil has been touted by many wellness enthusiasts in recent years as a healthy, natural cooking oil. We can find numerous references and research articles from trusted sources about the many benefits of using coconut oil. Here is one link to start with ….
I believe that the various studies and research to make these claims against coconut oil are immensely flawed. Additionally, any evidence from various American sources sets off my alarm bells immediately. After all, the U.S.A. is probably the most unhealthy nation in the world, with record levels of obesity, diabetes, etc …. But much of the rest of the world is catching up also.
---
A quick message from Robbie mid-way:
"Looking to make make a life style change and get serious about nutrition? Check out the Paleo Meal Plan menu below:
---
There are a number of articles-links-evidence with refute the claims of the Harvard professor and the AHA. I agree and support the articles below "wholeheartedly" – pun intended! When you have time, please peruse-review these articles, and then you can decide personally, if you will now decide to replace coconut oil with vegetable oils. You can easily guess the choice I made!
These articles come from the following sources:

– Functional & Integrative Medicine Doctor
– Medical Director at Cleveland Clinic's Center for Functional Medicine
– A "real food" Licensed Registered Dietitian Nutritionist
– Doctor of natural medicine, and clinical nutritionist
GR​OK ON !
Bob
Original Article was published here
Primal Bob is a Health Coach partnered with Paleo Robbie