This is the success story of Karina S written in her own words as she lives with MTHFR.
The following story is written by Karina.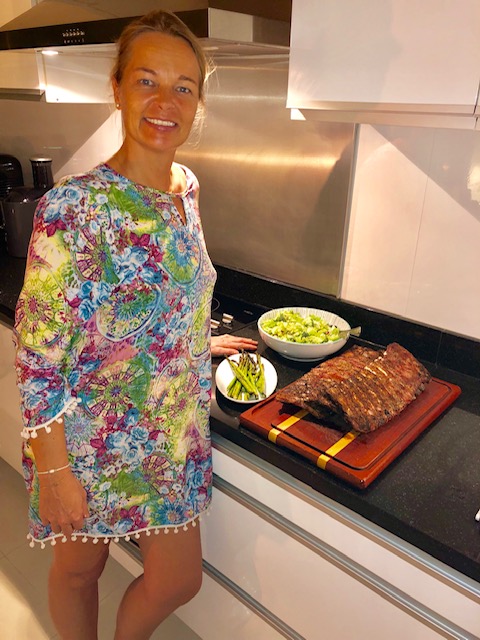 How I felt before moving to Thailand
Before moving to Thailand I suffered from a very stressful period of fatigue, migraine and pain in my joints. I went to see a functional doctor and naturopath upon arrival in Thailand, they took a lot of tests and found out that I have MTHFR which is a gene defect.
When you have MTHFR you need a lot of folates (B9) especially from leafy greens but to eat vegetables and fruits in all colours are very important, and to avoid processed foods.
First step was to change my diet
It's very important to eat clean and organic food as your body doesn't detoxify very well with MTHFR. So a very healthy living is important to be able to maintain your health. My family and I ate what is normally considered a healthy diet. We often started the day with home baked buns with a lot of grains in plus typically scrambled eggs and a bit of fruit.
Lunch was rye bread and hot dinner with meat and veggies. I did not know that we needed SO much of leafy green vegetables because of MTHFR gene defect and was not aware of our food intolerances. I baked buns and breads out of different "normal" flours such as full corn wheat, rye etc. Today I still bake breads but only bake sour dough gluten free breads which we all can eat without having any problems or inflammations.
After eating eggs for years for breakfast we discovered that all 5 of us were highly intolerant to eggs. I was the one suffering the most with pain in my back, in my hips, migraine and feeling very fatigue. Also cashew nuts, corn, legume and flour were a trigger to stress the body.
Once I knew this, I starting throwing out normal pasta, normal kind of wheat flour, sugar, ketchup, dairy products, non organic products etc. All regular house cleaning products had been thrown out and now we only use vinegar to clean the house.
We also replaced shampoos, soaps and toothpastes with natural products.
What I eat today
Today we all start with a large and very green smoothies in the morning added college powder and a lot of other good stuff. Lunch is meat and veggies and dinner with meat and a lot of veggies.
We now eat veggies with ALL our meals which are a big game changer when you need folates and to minimise oxidative stress. Even though I'm what you normally will call a healthy women, psychical active, not overweight, my body was suffering and I was in a constant pain and fatigue.
The combination of MTHFR and food intolerance (and maybe an overseas move more on top including the sudden loss of my mum) stressed my body and mind so my adrenals got very fatigued. When you are so tired you pack in your lifestyle as you start to redraw from things and a social life you would not have done before.
I feel better
I feel much better today and only have flare up of pains ones in a while. Often due to stress or not eating correctly. To feel better for sure gives me the energy to look out again after a long period of time only looking in. There were many things that lead to me where I am today including:

*seeing a functional Doctor and the Naturopath
*Getting enough B9/folates in the right active form due to MTHFR
*Getting support for my fatigue adrenals
*Change in diet and lifestyle to a more clean way of living is helping us with MTHFR as we don't detox very well.
*To know the food intolerances to avoid stressing the body even more.
If you feel like I did and a normal doctor seems like not being a lot of help then please don't hesitate to visit a good functional doctor and a Naturopath. We thought we were healthy but our homesysteine levels showed us that we did not live green and clean enough.
It's all about finding the root course to your problems. When you know that you'll be able to solve it from below instead of just suppress the symptoms from above with painkillers etc.
Karina
---

I hope you enjoyed reading Karina's journey and if you have a success story of your own, I would love to hear from you! Please send me or my brother Erik an email as your story can help to inspire others. You can reach us on Facebook or email at [email protected]

Robbie