If you follow the Thai culinary scene, then you already know Chef Van Rohitratana and his restaurant Dag at the Warehouse 30 creative space in Charoen Krung.

If not, here's a little clip to introduce you!
We love his practical, nose-to-tail, and creative approach to cooking - especially his emphasis on what he calls the "most overlooked" ingredient of all: time.

He's is a master of using time-based techniques like dry-aging, fermentation, or good old "low and slow" cooking to bring the best flavors out of every single ingredient, even unusual ones like secondary cuts of meat or fish. When you do that, he says, you don't need a long ingredient list to deliver amazing flavor 🔥

Dry-aging fish pulls out maximum flavor. Key ingredient? Patience.
Chef Van is also known for drawing on a deep variety of local Thai ingredients from high-integrity small producers around the country - often pulling in rare Thai varieties of rice, herbs, or spices into his dishes.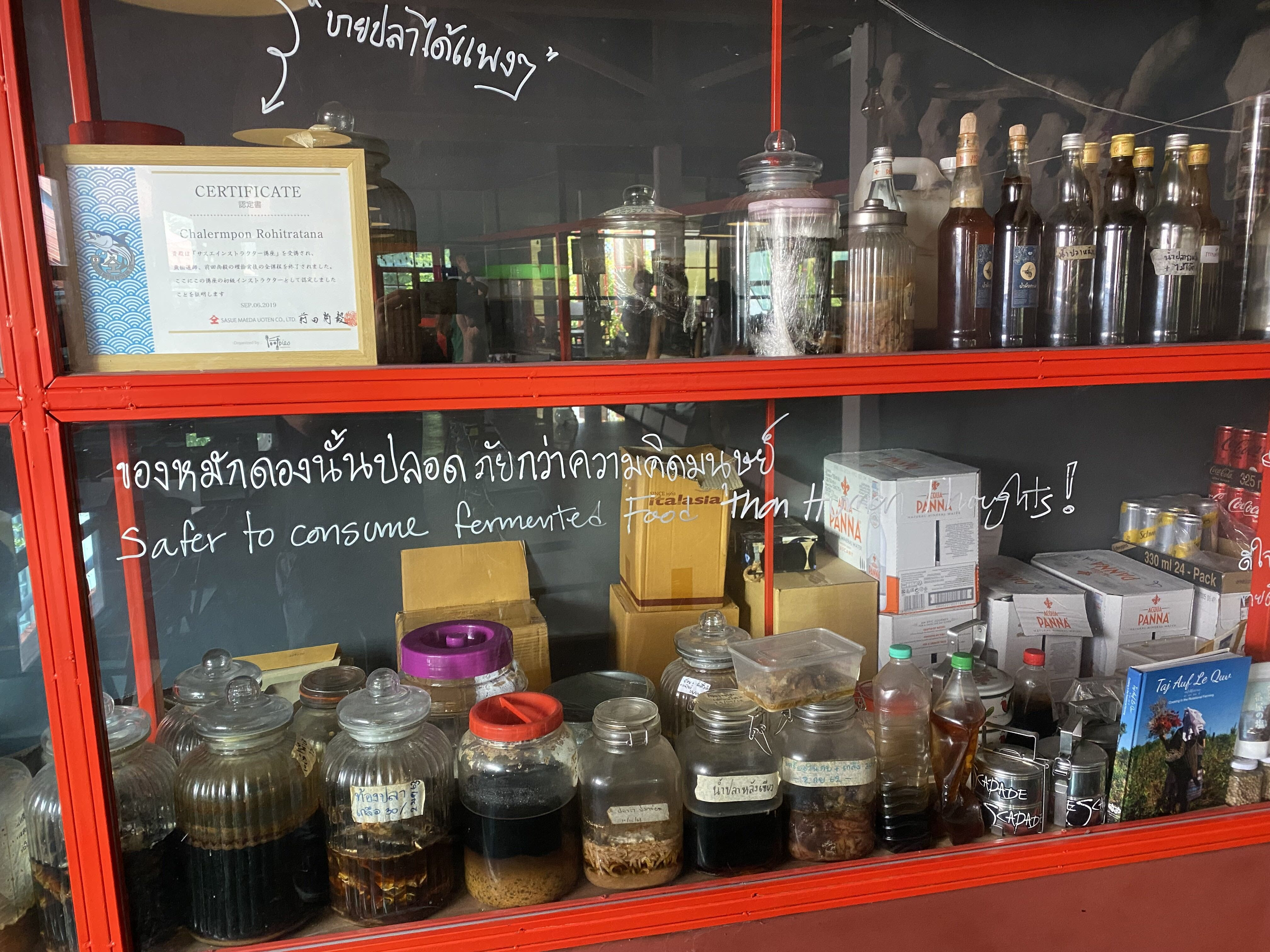 Some of the chef's always-ongoing fermentation experiments. ⏳
For fun, we sent the chef some of our favorite meats & fish, from local pasture-raised duck to sustainably-caught fish from the south of Thailand...and what he sent back tasted so good that we knew we had to collaborate.

Our wild Thai fish from the Andaman getting the Chef Van treatment.
The idea with these 3 dishes is that they are "upgraded comfort food" - classic flavors, with great ingredients, cooked patiently and with care, and easy and quick to heat & eat (designed to be microwave friendly!).
Wild seasonal Thai fish & rice 🐟: Inspired by Japanese flavors and made with seasonal Thai fish straight from small fishing boats in the Andaman - Chef Van ages the fish overnight and then salt-cures it for another 8 hours before being mixed with caramelized leek, garlic, and a rare breed of jasmine rice grown in volcanic soil in northern Thailand 🌾
 
Grass-fed lamb biryani 🐑: Lamb pairs so well with Indian flavors! Chef Van cooks our New Zealand lamb shoulder sous vide for 16 hours, and then spices it with his own korma spice mix, cumin, and a touch of fresh chili on a bed of jasmine rice and wrapped in a banana leaf
 
Barbary duck leg & rice 🦆: This dish is Chinese-inspired, made with a free-range Barbary duck leg which is cooked sous vide for 6 hours with a 5-spice mix. The sous vide allows for a perfectly cooked duck leg, which is served with jasmine rice with shiitake mushroom and dried longan which gives the dish a pleasant, slight sweetness. (*Office favorite* 🏆).
All three dishes come wrapped in a banana leaf because it gives a wonderful aroma - just defrost overnight in the fridge, pop the whole thing into the microwave, and you're ready plate & serve.
 

The banana leaves protect the food and impart a nice aroma.
If you love them as much as we do, give Chef Van a shoutout on Instagram and we'll get back in the kitchen for more 👨🏻‍🍳