We're kicking things off in 2023 with one of our favorite projects ever: A collaboration with the beautiful (and 100% organic) Ori9in farm up in Chiang Mai! Check out the video and read the details below 🧑🏻‍🌾
https://www.youtube.com/shorts/3i5Wjrfs2Rg
Ori9in was setup by the inimitable Chef James Noble, who honed his skills in two different Michelin-starred kitchens over his long career before deciding he wanted to go further upstream in the food supply chain to grow the best-quality, most sustainable produce possible here in Thailand 🇹🇭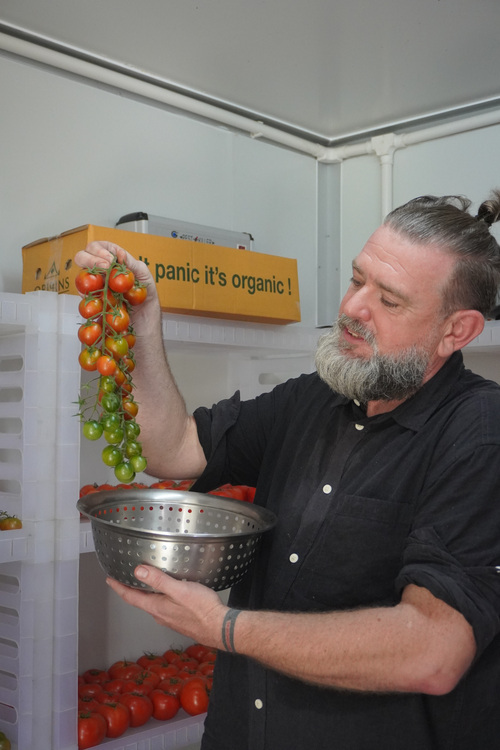 Chef James explaining the provenance of some of his favorite ingredients 🍅
What started as a small farm-to-table operation on two rai in Pranburi soon became a thriving 500-rai organic farm in Chiang Mai - currently supplying many five-star hotels and Bangkok's top fine-dining restaurants, who recognize the quality & flavor that only 100% organic, soil-grown, and well cared-for produce can deliver 👨🏻‍🍳

We loves James and Ori9in's founding ethos, so when he offered to grow some of our favorite produce exclusively for us, it was a no-brainer.

We're starting off with an incredible lineup:
...with more coming soon! Keep an eye on our "New & Seasonal" section to see them as soon as we can bring them in 😉

We'll be sharing more content from the farm as we're able to get a variety of different seasonal produce this year for the Grocery and use across our Fresh Meals 👨🏻‍🍳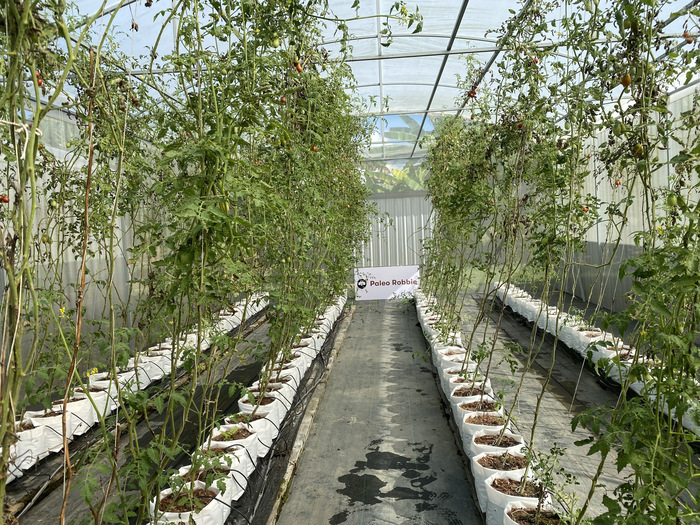 Step 1...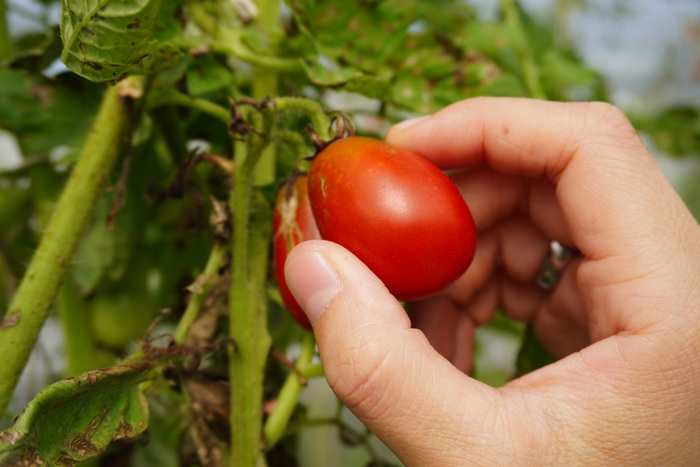 Step 2...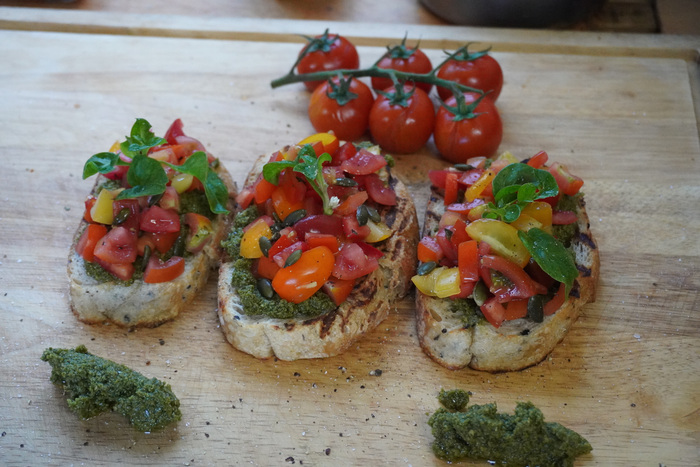 Step 3! 😍

The flavor in these items is truly exceptional - you'll taste the soil-grown, organic difference when compared to lots of "industrial organic" or hydroponic-grown produce often found on supermarket shelves.

Why? Simply put, healthy soils with a high amount of organic matter means more flavorful, nutrient-dense produce - and everything we've tasted off the Ori9in farm delivers. That's why we're so proud to bring it to you!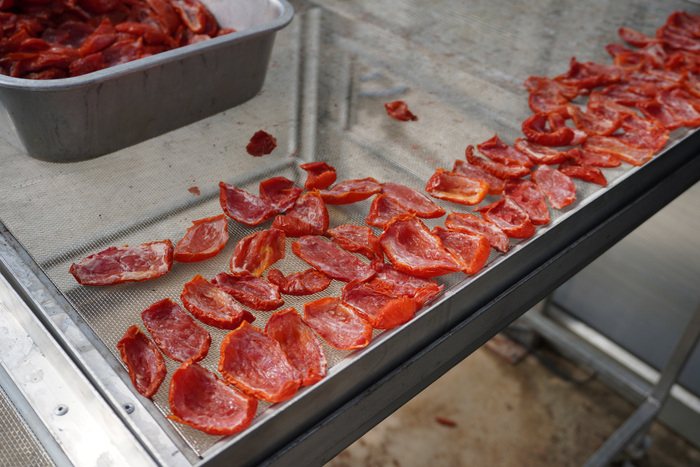 Organic Roma tomatoes drying out in the northern Thai sun ☀️
...not a UV light like most commercially available "sundried" tomatoes.

This is a level of quality previously reserved for in-the-know chefs sourcing it for Thailand's elite restaurants, now available for the first time in regular retail on our Grocery...and in our Fresh Meals 🙌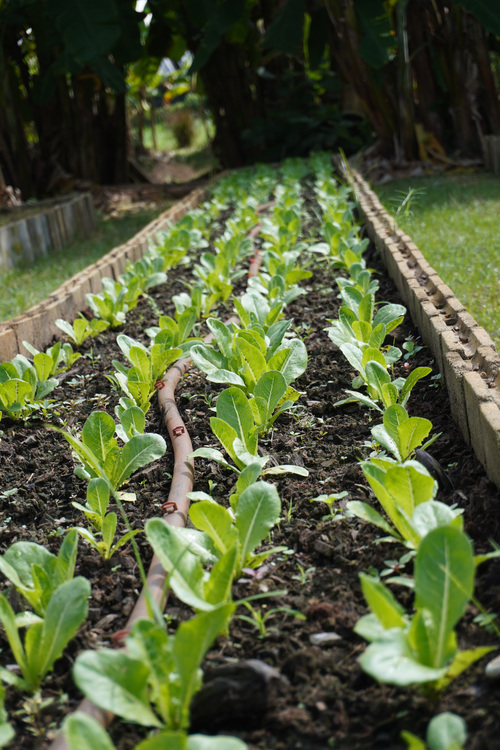 **Pro-tip: Ori9in typically drops off their weekly delivery to us on Thursday mornings after the overnight drive from Chiang Mai - so order for Thursday afternoon delivery to get produce that was harvested less than 24 hours before in Chiang Mai 🤯**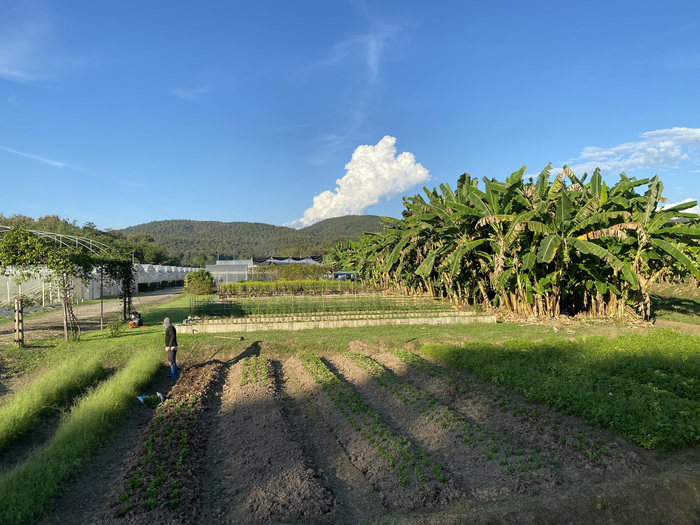 Another beautiful day in the slow life! And also where great food comes from...🌱