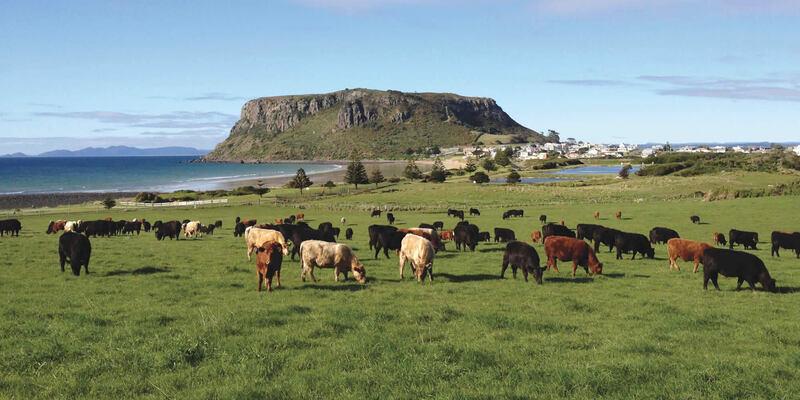 In case you're new around here, or as a quick reminder - at Paleo Robbie we carry & cook with only 100% grass-fed and finished beef for three main reasons:
‣ It's better for you: With a much healthier omega 6 to 3 ratio (around 1:7 to 1) - which is a direct result of the cow eating its natural diet of grasses, 100% grass fed beef is also virtually never treated with antibiotics or other growth hormones, which have been shown to be transmissible through meat products to your own system.
 
‣ It's better for the cow: Cows are ruminant animals with stomachs designed to digest grasses - when they start being fed grains, their rumen (stomach) adjusts with an unhealthy pH level change which leads to sickness. This is then treated with antibiotics - which are often already administered anyway to feedlot cows because they also act as growth promoters, and keep the cows healthier for longer in crowded feedlot conditions where disease easily spreads. While the grain-finishing feedlot system makes cows have more fat (marbling) and ready to slaughter in a much shorter period, it's at the expense of the cow's health.
 
‣ It's better for the planet: As many people know, methane emissions from burping cows are a major source of rising greenhouse gas levels. But they don't have to be! When rotationally grazed on pasture, cows (and other ruminants) contribute to a healthy topsoil layer by depositing carbon back into the soil through their saliva and feces (natural manure).
Farms which strategically deploy these tactics (among others) to maintain or re-establish healthy soil layers - known as regenerative agriculture - have been shown to have a net negative carbon footprint, meaning they actually sequester more carbon back into the soil than they emit into the atmosphere.
For more on this, we recommend Netflix'ing the 2020 documentary Kiss the Ground (the subject of our last email on this topic in March) or checking out the lectures of prominent regenerative farmers Joel Salatin, Gabe Brown, or Will Harris on Youtube.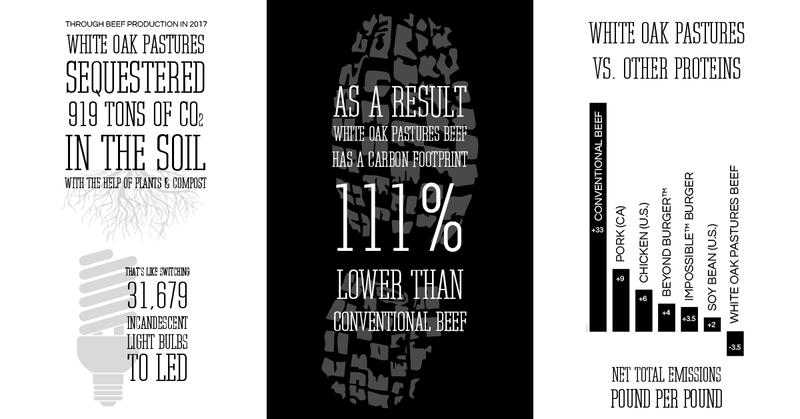 This infographic is from a well-known regenerative farm in Georgia, USA which had carbon footprint study carried out on it by Quantis, a leading environmental consulting firm (which also performed the assessment for Impossible meats).
---

Whether you're picking up groceries with us every week, or whether we haven't seen you for a while, we thought this would be a great opportunity to help you restock your fridges & freezers with some of our most popular items - our range of 100% grass-fed beef! 🥩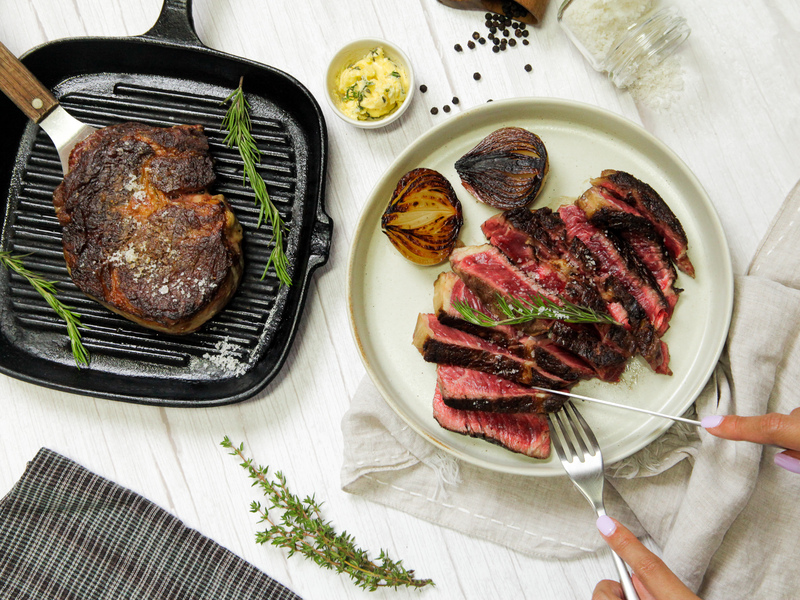 This is a great opportunity to restock your favorite steaks, like our: