Today we are very excited to announce a new addition to our best-selling pasture-raised steak lineup!
Say hello to USDA organic-certified, 100% grass-fed and grass-finished beef from OBE Organic farms in Queensland, Australia.

Our new organic pasture-raised steak range is:
‣ Chilled, not frozen! This is our first time offering chilled, never-frozen beef. Your steak is air-freighted in, directly from the ranch in Australia, and kept below 5c for the journey (never frozen).
 
‣ Premium taste & quality - these steaks have a uniquely deep yellow fat marbling and taste because of the 250 species of natural grasses and herbs they graze on over their 8 million hectares of pasture in the Australian outback!
 
‣ Regeneratively raised - The "organic" tag here applies to more than just the diet of the animal - it means the ranching practices are audited for environmental protection too. In this case, the cattle's grazing locations are constantly rotated to enrich the soil and vegetation which sequesters carbon and combats desertification in the outback.
If all this is giving you intense FOMO, wait no longer and head to our steaks section, or keep scrolling below to learn why this is some of the best beef on the planet!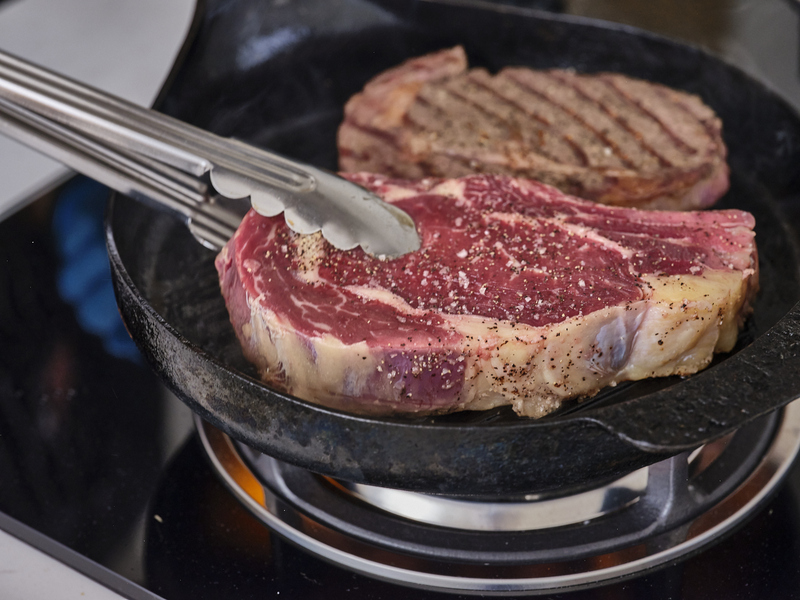 Our organic pasture-raised ribeye cooked up!

Our chilled steaks are sourced from OBE Organic Farms, run by a group of multi-generational ranching families in Australia.
Their mission?
To raise cattle exactly the way nature intended.
No chemicals, no pollutants, no hormones - nothing except a whole-hearted commitment to preserving and protecting the age-old ecosystem that produces some of the best grazing land on the planet...and consequently, some of the world's best beef.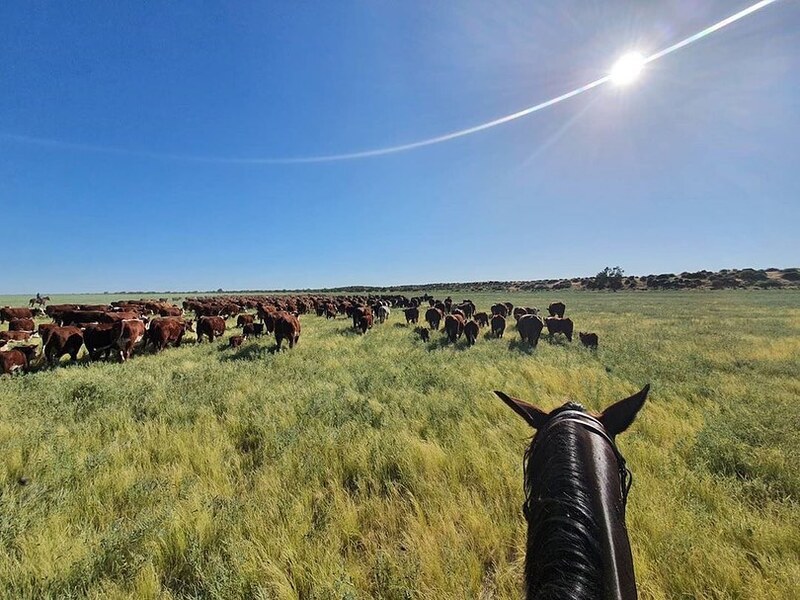 Nothing but clear blue skies and lush green pastures
 
OBE Organic's heartland is Australia's Lake Eyre Basin, one of the world's great free-flowing inland river systems.

This area is an extraordinary natural treasure, covering a sixth of the continent, where rivers and creeks flood during northern Australia's 'wet season' and flow towards Lake Eyre in the centre of this huge inland drainage basin.

For millions of years, countless floods have deposited rich nutrients to create vast, fertile outback floodplains – so remote they have been virtually untouched by chemicals for millions of years, and are still hundreds of kilometers from densely populated areas.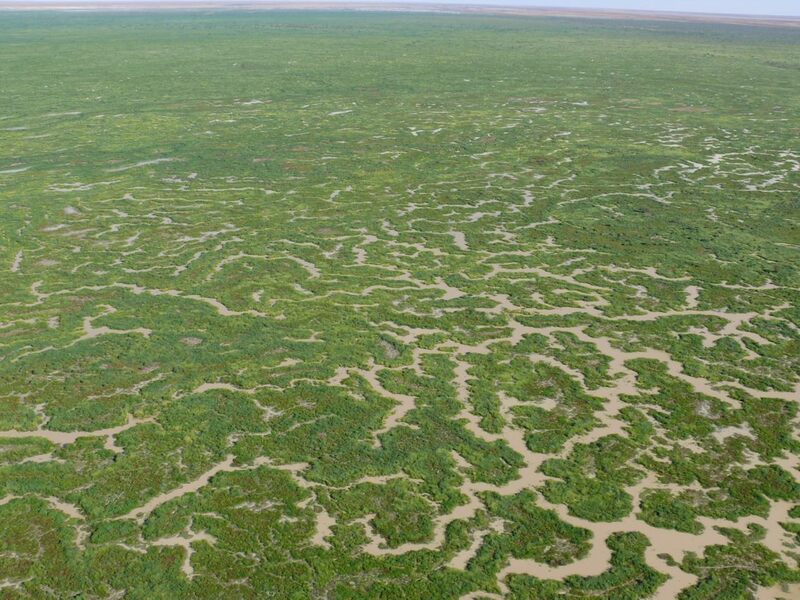 Imagine countless floods depositing rich nutrients on vast outback floodplains over millions of years from which the native grass species grow.

In this harsh but pristine environment, over 250 species of natural grasses, herbs and succulents grow year-round and flourish when intermittent floodwaters recede.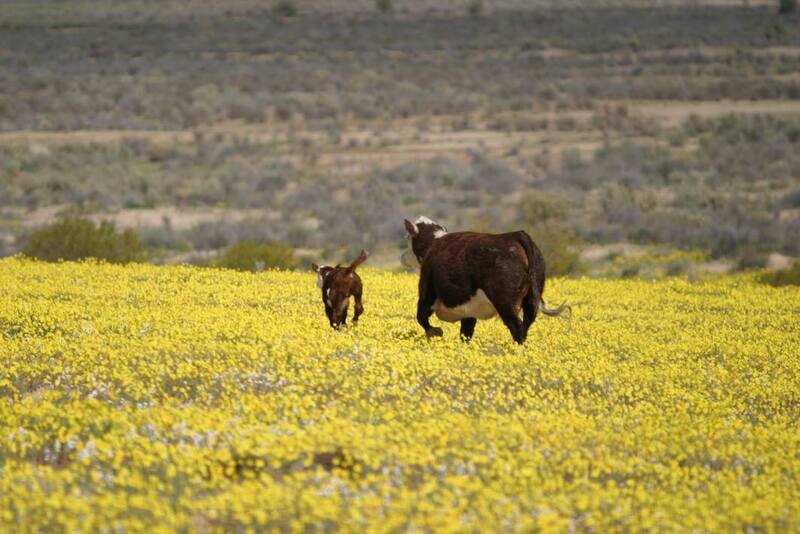 Floods leaving behind it rich, nutrient-dense food for grazing

OBE Organics' ranches combine for over 8 million hectares of grazing land, twice the total area of Taiwan! (That means for every 1 pasture-raised cow, there is an absurdly-high 8 acres of space for them to roam!)

While rummaging the plains of Australia, the cows also regenerate the soil naturally by fertilizing the soil they pass with their dung and saliva, which works to slow or reverse desertification and promotes healthy ecosystems. Truly regenerative, the way nature's ecosystems worked before large-scale industrial disruption in recent decades.

Want to learn more about this process? Click here to watch to a 12-minute TedX talk discussing regenerative farming techniques and how they can restore our planet's fertile soil reserves.

OBE Organic are committed to the ecosystem from which they are able to cultivate their livestock, and undergo annual sustainability audits to ensure they have a net-positive carbon impact.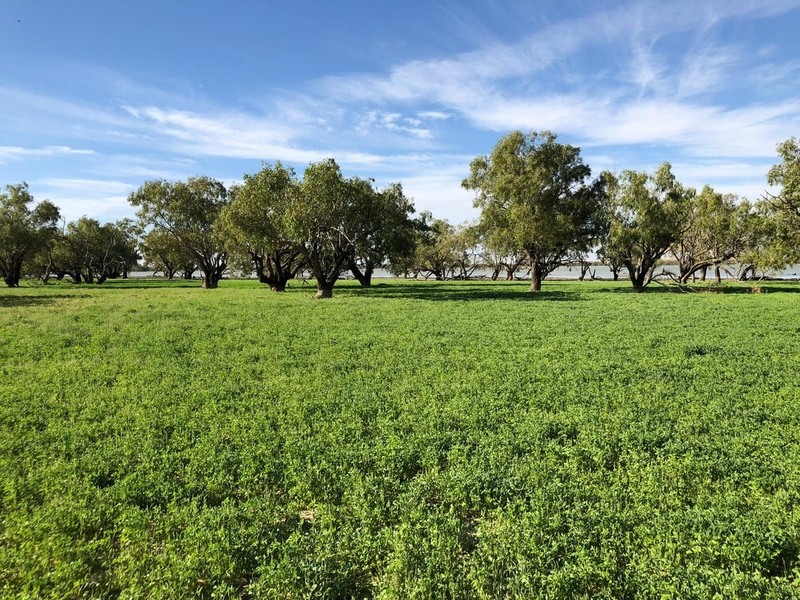 The winding rivers in this part of Australia form an extensive natural channel network, and their floodplains have supported life for millennia, providing food and refuge in hard times and good. This land is truly seasoned by nature.

The result of this harmonic, regenerative farming philosophy?

Incredibly nutrient-dense, tender and juicy steaks.

You'll immediately notice the deep color and soft texture of the fat - the color and firmness of fat are determined primarily by the type of grasses that the cows graze. Mother Nature's process of flooding and nourishing pastures give these steaks a juicy and tender texture, and a deep red and yellow color that you cannot replicate!

By comparison, grain-fed beef fat is dense, hard and very white - this is due to the cows' artificial feed (primarily GMO-corn and/or leftover byproducts of the industrial seed oil production process).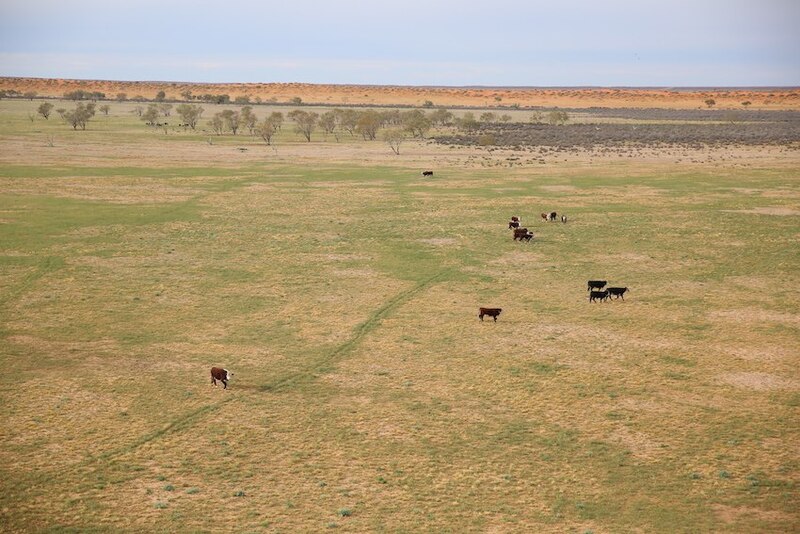 The definition of "free range!" Thousands of hectares to move, clean air and water, and freedom to choose what to eat. The result is healthy, nutritious and delicious grass-fed beef.

We are thrilled to start with offering ribeye and tenderloin steaks, ready on-demand to pull out your fridge and hit the oven, frying pan, or grill.

These steaks arrive chilled and can be kept safely in your fridge for 4-7 days. This is our most premium steak range making it perfect for special occasions and dinner parties. The story behind our beef is also a great way to educate children on how they should think about where their food comes from at the dinner table.

Today we are re-steaking our claim of offering the tastiest, healthiest and sustainably sourced grass-fed & grass-finished steaks in Thailand. Come get some!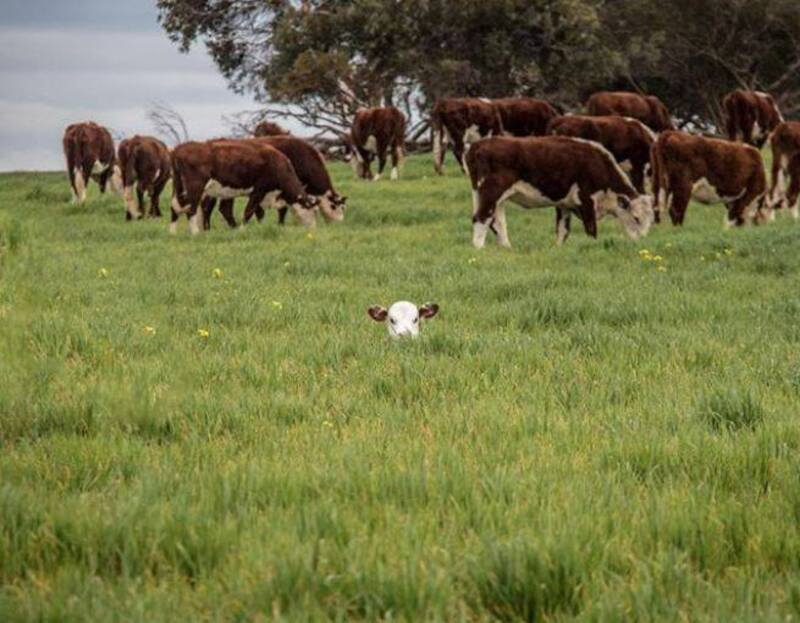 8 million hectares? This is going to be one long game of hide and go seek