Don't feel like cooking tonight? Last-minute change of dinner plans left you looking for a quick fix?
Just like to keep things super easy and fuss free? Try our 16 best-selling Ready Meals 👇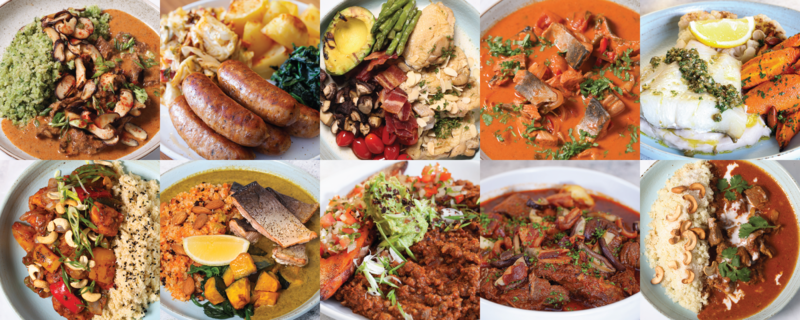 Just heat'em and eat'em. Great for a rainy day, or every day.
 
As a quick reminder, our frozen Ready Meals are:
‣ Made by the same team of loving chefs who make our Fresh Meals for you every day, and to the same high standard of ingredients and preparation. That's 100% grass-fed or free-range meats, wild-caught fish, and absolutely no artificial ingredients, preservatives, or cheap cooking oils (we cook exclusively in extra virgin olive oil or organic coconut oil). Eat real food, feel real good. 💪
 
‣ Immediately blast-frozen when the cooking is done - this rapid freeze process locks in the flavor, nutrients, and texture of your food. It's nature's "pause button," just waiting for you to press play! 🥶▶️
 
‣ Come in oven-safe aluminum trays - makes high-quality reheating a snap. Simply leave in your fridge overnight (or countertop for those in a hurry) and pop into your oven for about 10-15 minutes at 150C (or as otherwise shown on the label). Delicious, real-food meal ready to go. 🍽

*A note on microwaves*: While technically the aluminum trays are microwave safe (because they are a thicker aluminum than is normally found in Thailand, which will not spark), we don't recommend microwaving your Ready Meal in the tray because it will not heat evenly - the top will heat but not the sides.

If you'd like to use a microwave, it's best to defrost the meal slightly so it comes loose from the tray and then transfer the food to a plate or bowl for microwave defrost and/or reheating.
 
‣ Big portions! We don't hold back on our Ready Meals - they come in 1250ml aluminum trays. Will very comfortably feed 1 person, and many of our customers split them into 2 meals.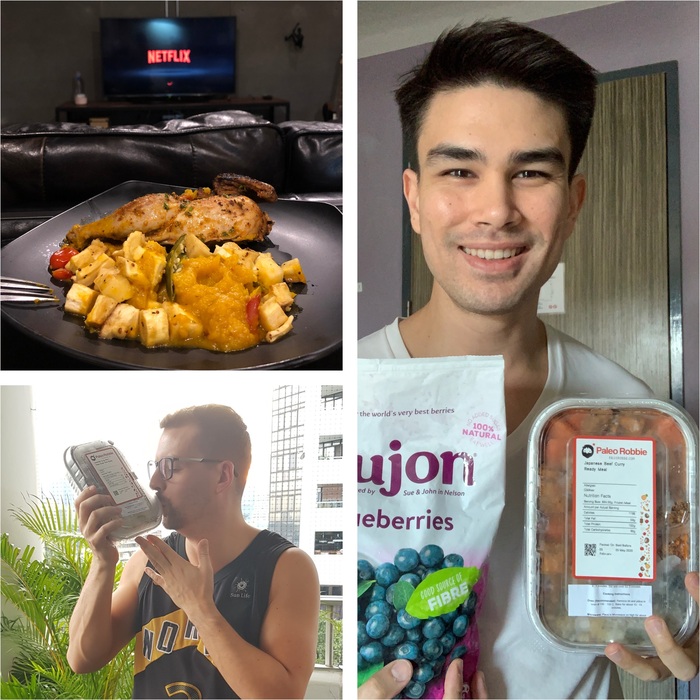 Meals so delicious you'll want to make love to them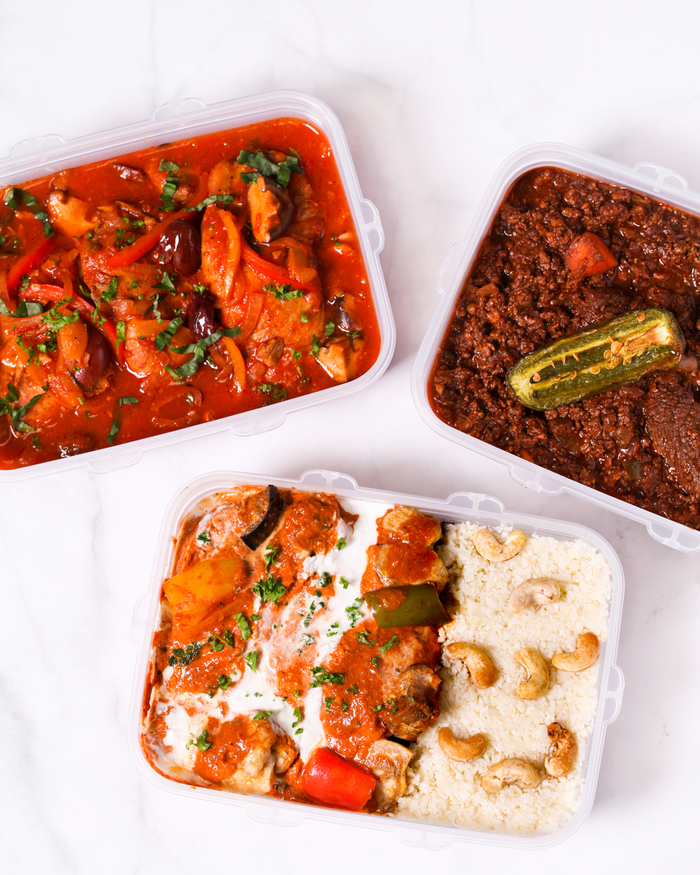 Homemade comfort food made using 100% whole foods