Tan Khun Organic Farm in Ratchaburi is one of only two certified-organic chicken producers in Thailand. We're proud to carry their chicken not only because of the quality (it's great!) but because of the ethos of the farmer, Khun Amnart Reansoi 🧑🏻‍🌾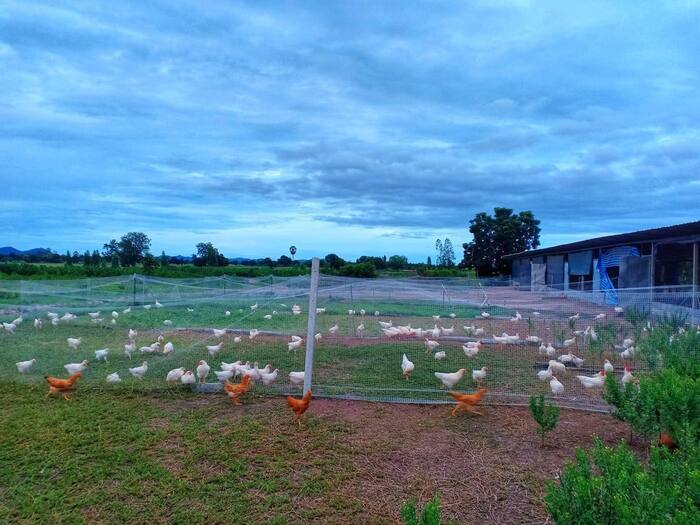 Tan Khun Farms in Ratchaburi. Broiler chickens in the background (white),
and our new native breed in the foreground.
Khun Amnart is a second generation farmer who completed a master's degree in animal agriculture from Kasetsart University's Ratchaburi campus before working for a large food conglomerate in Thailand and China. This eye-opening experience led him to want to start an organic farm to raise chickens that are healthier for the consumer, more economically sustainable for the farmer, and a positive contributor to local ecosystems.

He practices crop rotations on his farm to build more organic matter in his soil and nutrient-density in the feed products he grows for his animals - and is one of the leading voices in the small but growing community practicing regenerative agriculture in Thailand 🌱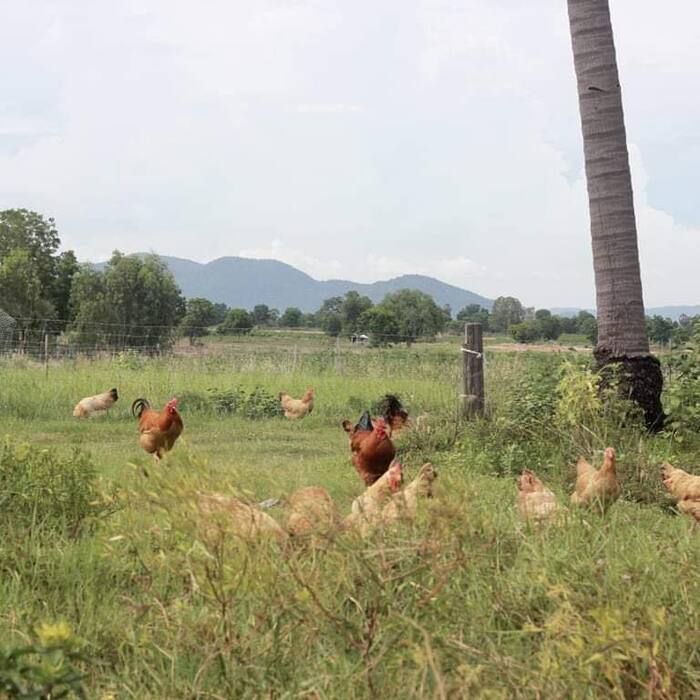 The slow 🐓 life in Ratchaburi
The farm currently raises broiler chickens as well as a native breed called Ta-pao-thong (ตะเภาทองเกษตรศาสตร์) which has been in Thailand for more than 200 years, originating in China.
For now we are carrying the native Ta Pao Thong breed only because it performed very well in our blind taste tests against broiler chickens! It has a more intense "chicken" flavor with juicy, slightly darker meat 🍗

It's currently being served in several fine-dining establishments around Bangkok 👩🏻‍🍳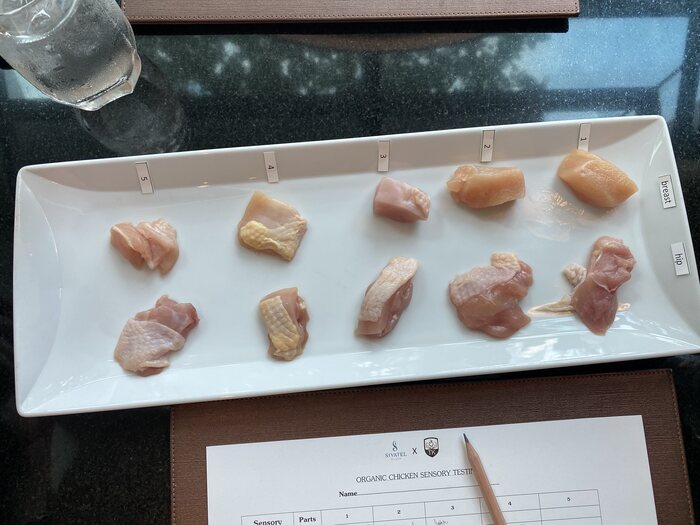 We recently participated in a blind taste test of 5 leading chicken options on the market in Thailand
- and we're happy to report our new Ta Pao Thong won! 🏆
We visited K. Amnart at his farm in 2021 and are thrilled to support a farmer with shared values and a mission to educate other farmers about regenerative agriculture and higher-integrity food in Thailand 🇹🇭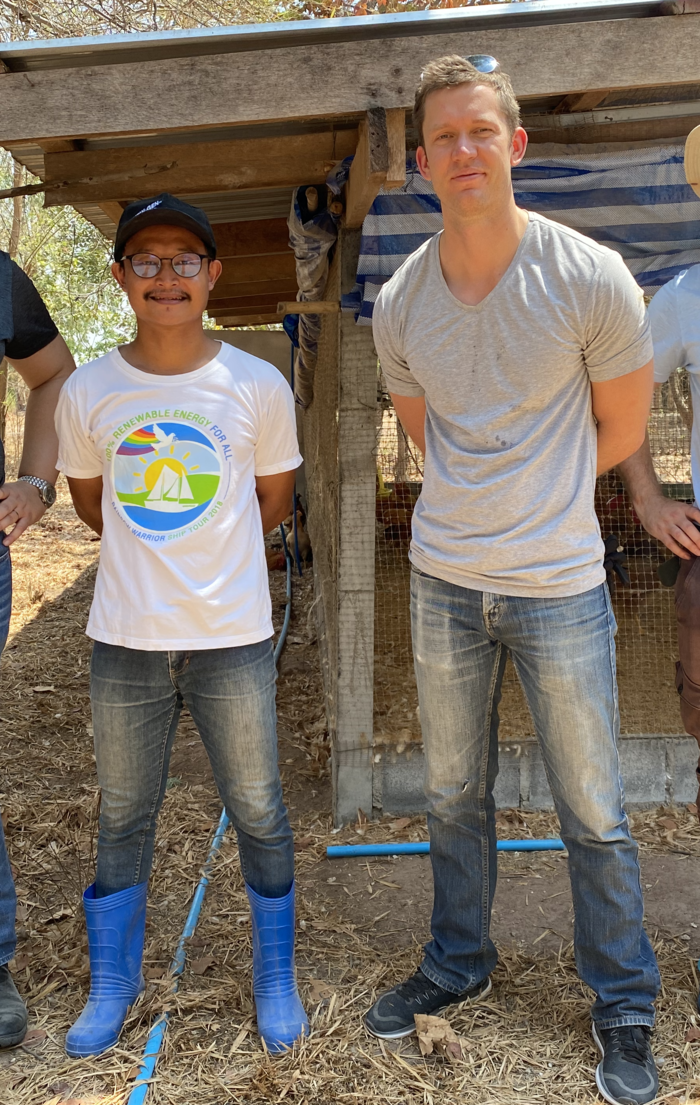 K. Amnart is one of the producing some of the best chicken in Thailand!
A real pleasure to tour & support his operation 🧑🏻‍🌾
Specifically from Tan Khun Farms, you can try out:
Handsome Ta Pao Thong chickens enjoying the evening air in Ratchaburi 🏞