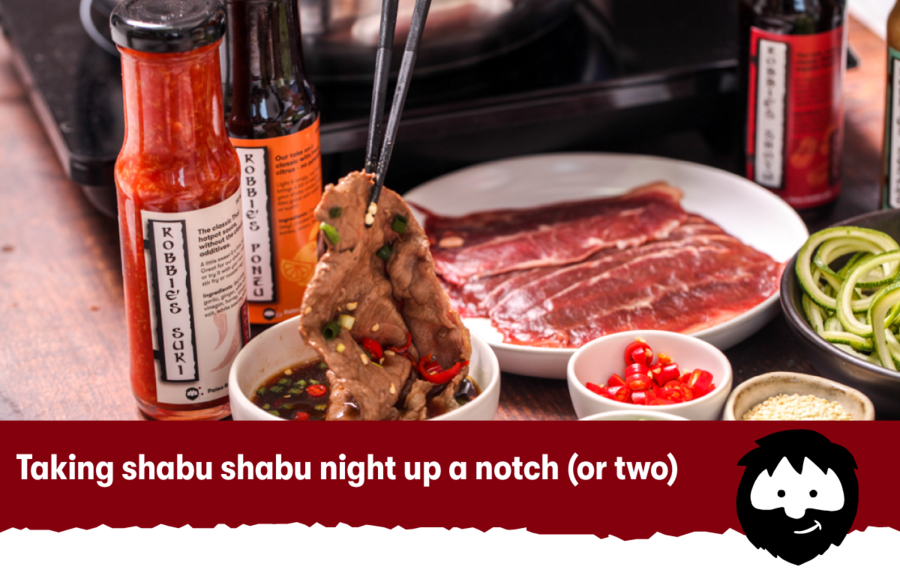 We love a great "shabu shabu" hotpot night, whether at a restaurant or at home. Gathering around a great hotpot is a guaranteed way to have a great night with friends or family.

Plus - it should be super healthy!

The problem is most restaurants are cutting corners to save on ingredient costs - think mass-produced sauces with questionable additives, cheap meats, watered-down broths, and MSG for some cheap umami.

That's where we come in.

Our thinly-sliced "shabu" meats and collagen-rich homemade broths have already been popular with our tribe for a long time.

But today we're excited to bring you our small-batch shabu sauces, made with the best ingredients we could get our hands on...including organic soy we sourced just for this project.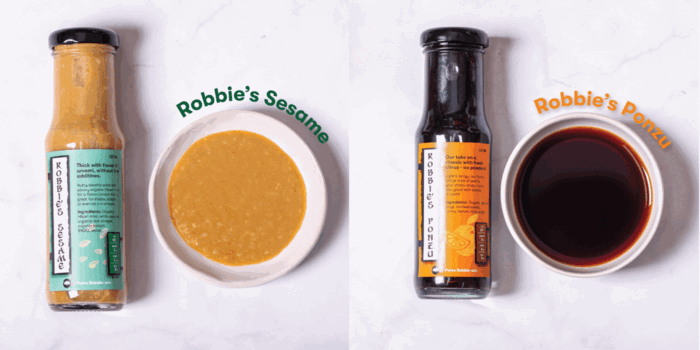 Check'em out:
‣ Robbie's Sesame: Made with organic Japanese white miso & organic tamari, you'll get a delicious nutty flavor & thick umami
‣ Robbie's Ponzu: Using fresh-squeezed citrus - no powders or concentrates - with organic tamari, bonito, and kombu. Delicious zesty flavor that cuts through a rich broth.
‣ Robbie's Suki: Thai-style suki sauce made with fresh garlic, chilis, and honey. Just the right combination of spice and sweet. A staff favorite at Paleo HQ.
‣ Robbie's Shoyu: We use organic tamari for our shoyu and add bonito and kombu for intense umami, some black rice vinegar for an acidic pop, and then a touch of honey to round out the flavor. A classic.
For the tastiest - and healthiest! - shabu shabu night you've ever had at home, grab a set of sauces and then mix and match the rest of your hotpot from our:
 

Cooking broths - homemade and flash frozen to preserve nutrients and flavor.
‣ Vegetable broth, salt free - NEW!
‣ Vegetarian shiitake & turmeric broth, salt free - NEW!
‣ Tom yum chicken bone broth - NEW!
‣ Vietnamese Pho beef bone broth
‣ Miso pork bone broth
‣ Kombu salmon bone broth
‣ Scallion & ginger chicken bone broth
‣ Grass-fed NZ oyster blade, brisket, topside, or ribeye
‣ Free-range pork loin, collar, or belly
‣ Our "Shabu veggie set" - which includes shiitake mushrooms, leek, white onion, cabbage, carrot, pak choi, pumpkin, and organic kale
‣ Freshly-made zucchini noodles