Do you struggle to find pesticide-free fruit and vegetables in Bangkok?
The Thailand Pesticide Alert Network (Thai-PAN) found that 64% of veggies sold in Thailand supermarkets are unsafe to eat due to high pesticides contamination (link to study at bottom of this page), this includes vegetables that are marked as organic.
That's why we created our pesticide-free CSA Vegetable Box. We source all vegetables from family-run farms where ZERO pesticides are used, each farm is USDA and iFoam certified.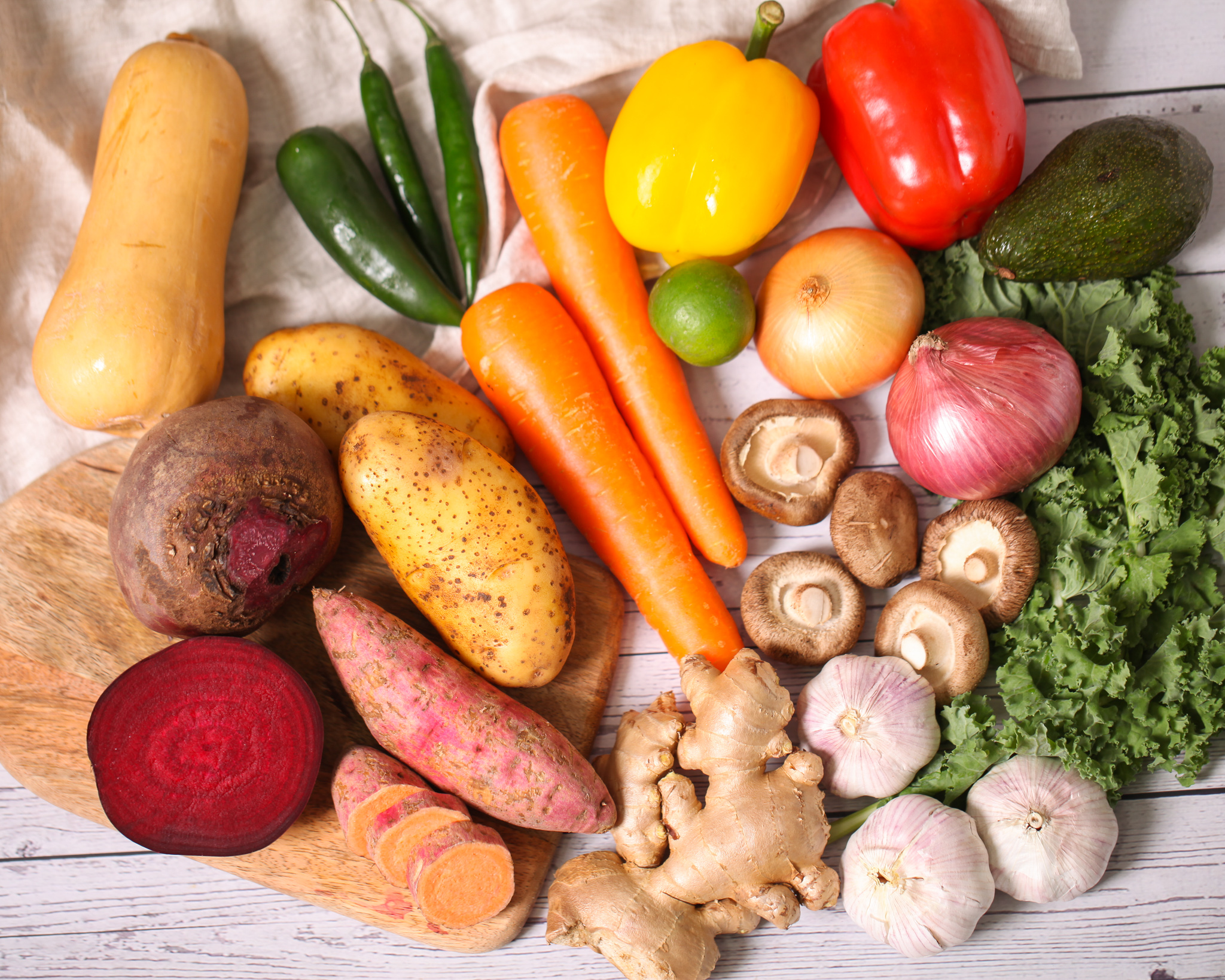 Each CSA Vegetable Box is pre-selected with fresh produce based on season and what our local farmers are growing right now.
Everything is delivered in recycled materials, we do not wrap our veggies in plastic.
Your CSA Vegetable Box is harvested the day before we receive delivery, properly washed (we don't use chemicals during cleaning) and delivered to your home the next day.
Supermarket veggies are usually 3-12 days old before they hit the shelves and sprayed with chemicals to increase their shelf-life, as a result, they lose a lot of their nutritional value, for example, did you know that broccoli loses 50% of its vitamin C content after 24 hours?
The family-run farms we work with are just that, small farms that grow a limited amount of produce each year. Each week receive a limited about of CSA Vegetable Boxes, weather conditions (i.e not receiving enough rain) can impact how many boxes we receive each week.
The CSA Vegetable Box is perfect if you love to cook, are looking to increase your vegetable intake or are seeking a convenient solution consuming more greens without the chemicals in bangkok.
You can find the CSA Vegetable Box in the New Arrivals Section of the Paleo Grocery:
How can I trust your Paleo Veggie Box?
We publicly post lab tests for all our pasture-fed meat and wild-caught fish to ensure to our customers that when we say our produce is organic or pasture-fed - we mean it.

 
You can click here public view lab tests for all our pasture-fed and free-range meat, and wild-caught fish.

 
We have currently sent our vegetables and soil off for testing and once we get the results, we will share soil and crop test certificates.
Can I pick my own fruit and veg?
At this moment in time you cannot select individual items for your Paleo Veggie box, this is because we want to minimize wastage, but as we grow we plan to launch a Select Your own Veggie box in the future.
 
If you're worried about wastage because you may not like a particular vegetable, we recommend you gift it to a friend, staff working in your apartment complex or even feed it to the local Soi dogs
How do I recycle the packaging?
After making a Paleo Robbie account, you can schedule the pick-up of your carton by clicking here. Please note that because we are using recycled materials for boxing your veggies, the carton may have minor scuff marks because the material is recycled.
While that may be the case, the produce in the box will not be affected, so please don't worry about the condition of the carton. If any items are damaged, just send us a photo and we will resolve that problem right away.
You can find the CSA Vegetable Box in the New Arrivals Section of the Paleo Grocery: