Our new Chicken Pops are so good that we considered renaming our company to RFC: Robbie's Fried Chicken 🍗

Fortunately, someone talked us out of that.

But - we're still super proud of all of them. 👇 Read on to learn why we love them, or take our word for it and try them yourself.
The idea for these just 'popped' into our head one day. 🍿

We started with the simple idea that boneless "popcorn style" chicken probably didn't need the laundry list of additives to taste great - we just wanted a popcorn chicken we didn't have to feel terrible about eating (or feeding our kids!).

Seriously, this is a typical popcorn chicken label from your supermarket big-brand option: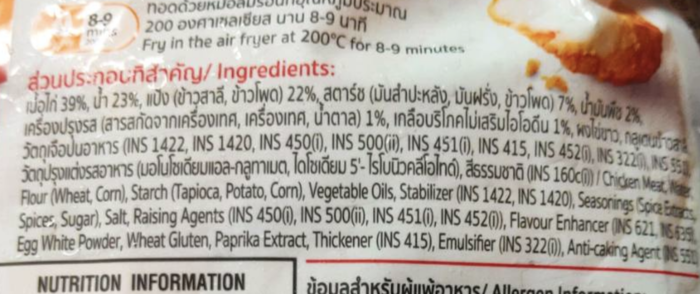 "Chicken" coming in at a solid 39% 🥲 \

So we started from the beginning: Our free-range chicken breast, marinated overnight to get it extra juicy, then a gluten-free mix of almond meal and tapioca for the coating with a range of different spice mixes (more on that below). Our pops are then fried in organic coconut oil - no cheap, inflammatory "vegetable" oils here.

It turns out that's all you need for crispy, addictive popcorn chicken 🍿 No INS numbers, "flavor enhancers," gluten, sugars, stabilizers, and so on. As usual, we prefer real food.

Let's talk re-heating methods 🔥
If you've already taken the plunge and picked up an air fryer, you know what we're about to say. If you haven't, this is the time to do so. You'll thank us later.

Why? Because an air fryer can deliver you that crispy 'crunch' that would normally require lots more oil and a deep fryer to deliver.

How? Don't ask how. It's magic, and that's all that matters.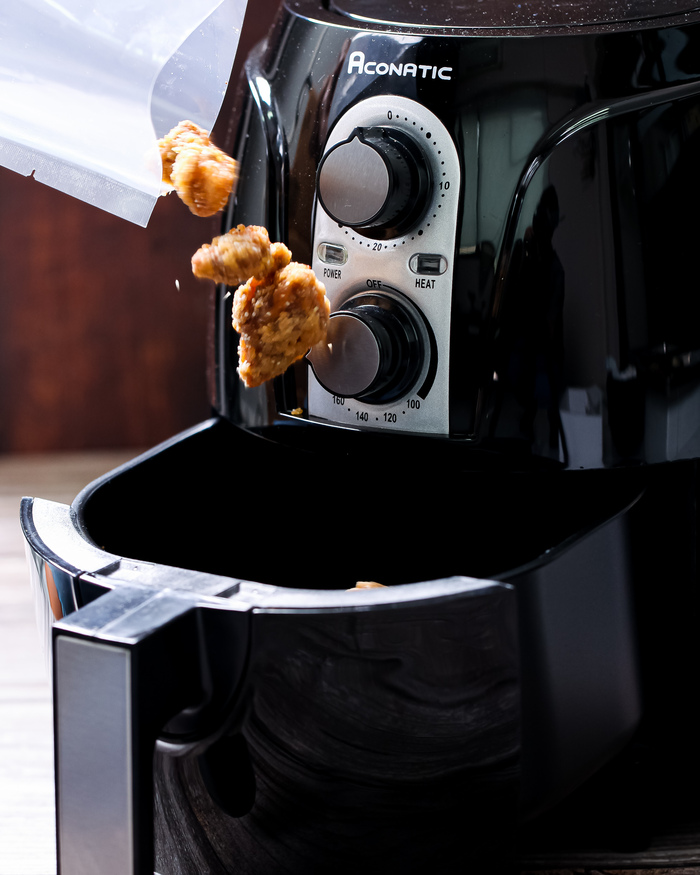 Don't question its magic ways 🧞‍♂️

Just kidding. It's pretty simple, actually - your air fryer shoots really hot air around your food, really fast, and that makes it pretty crispy without the oil (although it's not a bad idea to add a teaspoon or two of oil if you really want some extra crisp).

For air fryers, reheat your chicken pops at 180c for 8-10 minutes, or until the outsides are crispy. Add another 1-2 minutes if reheating directly from frozen.

Don't have an air fryer, and not ready to pick one up yet? No problem. A good ol' fashioned regular oven will get the job done too, with 8-10 minutes at 180c.
Let's get munching 🍿
We're popping things off (enough puns yet?) with 4 spice mixes:
The Thai 'larb' flavor lends itself quite well to chicken pops. This plate will go fast.

We hope you enjoy them as much as we do! They're great for a quiet night in, a weekend get-together, or a family dinner. Let us know what you think! 📢